Tenant and Leaseholder Feedback Survey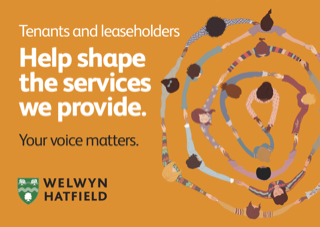 Welwyn Hatfield Borough Council is inviting council tenants and leaseholders to give their views on the services they receive.
The Tenant and Leaseholder Feedback Survey is available online. It only takes a few minutes to complete and responses are anonymous.Question topics include repairs, communication and neighbourhood management.
The results will enable the council to better understand tenants and their needs. They will help shape the council's housing services, ensuring there is improved focus on those areas of concern to tenants and leaseholders.
You can request a paper copy of the survey by calling 01707 357796 or emailing neighbourhoods@welhat.gov.uk
Please do not report repairs using this survey as we will not be able to log them. To report repairs, email housingmaintenance@welhat.gov.uk or call 0800 111 4484.
The survey closes on Sunday 19 March.