Celebrating the Coronation of The King and The Queen Consort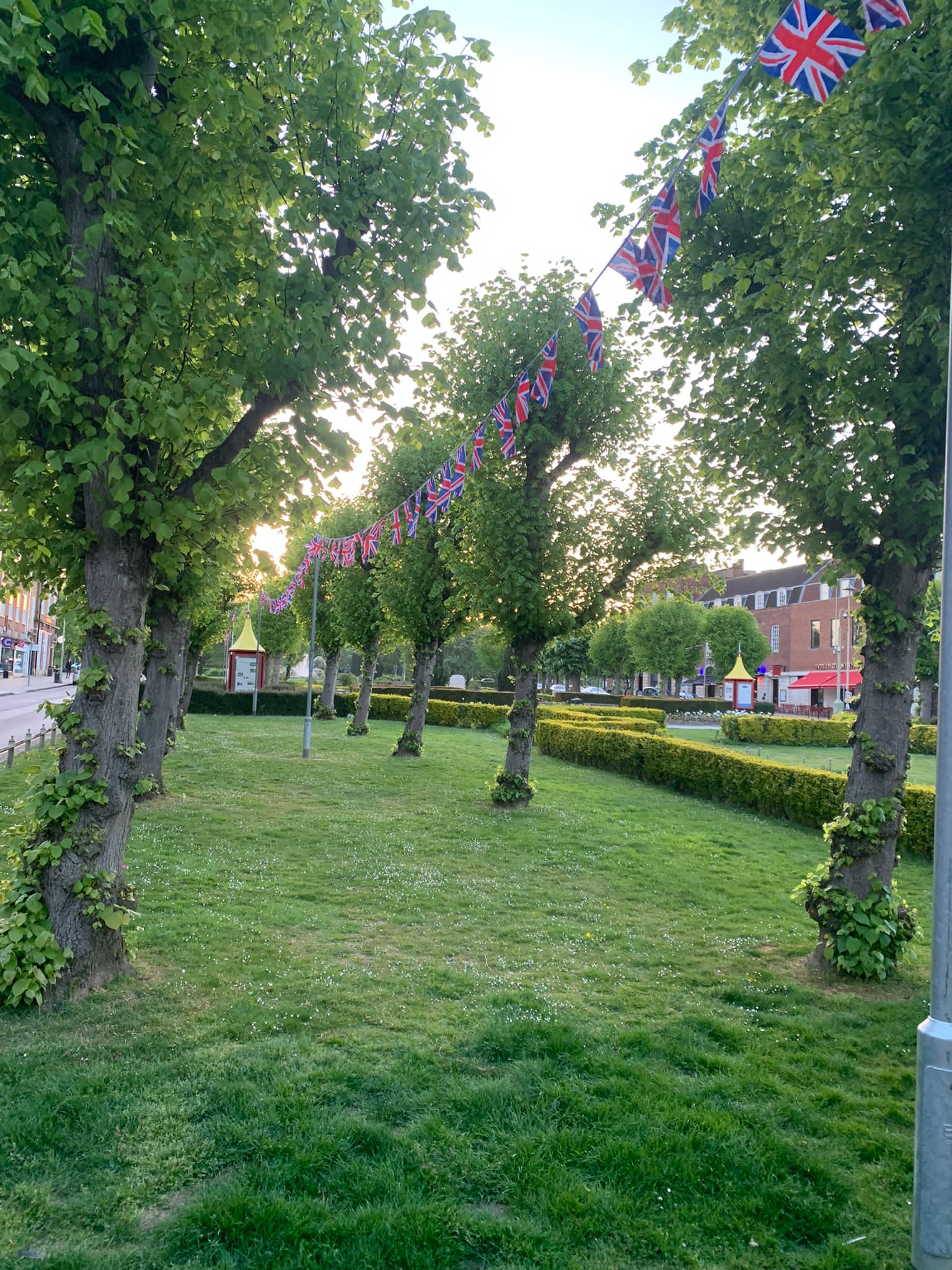 The Coronation of His Majesty The King and Her Majesty The Queen Consort will take place on Saturday 6 May at Westminster Abbey.
A weekend of special events is planned, including a spectacular Coronation Concert being performed at Windsor Castle on Sunday 7 May, with iconic locations across the UK lit up using projections, lasers, drone displays and illuminations.
People across the country are invited to organise their own events to celebrate the King's Coronation, so to help all of our communities celebrate in style, the council has published information on the ONE Welwyn Hatfield website about what you need to do if you want to hold a street party or other flag-waving festivities, as well as lots of fun ideas for your celebrations.
Leader of the Council, Cllr Tony Kingsbury, said:
"It has been a momentous, bittersweet year in the history of our Royal Family – and, indeed, of our whole nation. Last year's unprecedented Platinum Jubilee celebrations, followed by the death of Her Majesty Queen Elizabeth, saw communities across Welwyn Hatfield come together like never before. The Coronation, something the majority of us will never have witnessed, will be another event that I hope we can all unite around, celebrating the official start of a new era."
Permission to hold an event on Welwyn Hatfield Borough Council land over the bank holiday weekend can be sought by e-mailing EstatesTeam@welhat.gov.uk by Thursday 6 April. To ensure that everyone has the opportunity to hold an event the council has simplified the usual consent process, including the removal of requirements for Public Liability Insurance and detailed risk assessments for non-commercial events.
If you would like to hold an event on the public highway or request a road closure for a street party over the bank holiday weekend, you will need to get permission from Hertfordshire County Council by submitting an online application by Sunday 26 March. Please go to www.hertfordshire.gov.uk and search 'Street parties'.
You can find information and links to everything you need to know about organising your Coronation celebrations at one.welhat.gov.uk/borough/majesty-king-charles-iiis-coronation