Half term happenings in Welwyn Hatfield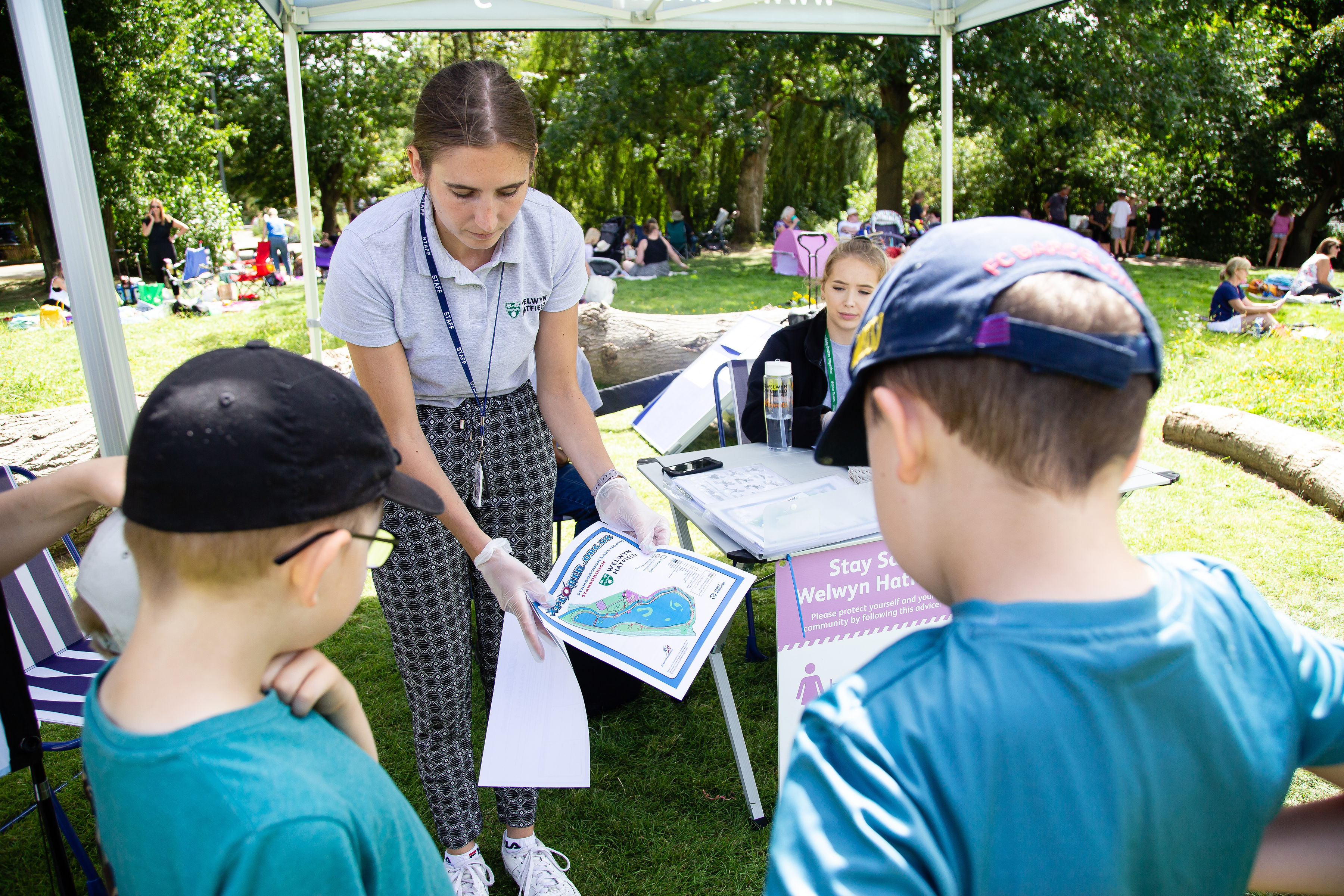 Welwyn Hatfield has a lot of fun activities for all the family this half term!
Campus West
Watch 'The Little Mermaid' and 'Spider-Man: Across the Spider-Verse' on the big screen or enjoy an unlimited soft play session with your little ones. There will also be extra roller skate disco sessions at RollerCity everyday between Tuesday 30 – June 4!
Visit the Campus West website to discover the fun! www.campuswest.co.uk
Mill Green Museum
There's lots going on at Mill Green Museum including clay crafting on the 31 May and kite making on the 1 June.
On Sunday 4 June, the Welwyn Hatfield Community Choir will be performing at the Mill. Bring your own blanket or take a seat in the Miller's Kitchen and enjoy some light refreshments. Live music is from 2-4pm.
From 31 May to the 4 June, you can also take part in a "whodunnit" escape room around the beautiful grounds of the watermill. Race against the time to solve the crime! Tickets are £25 per person which includes admission to the Mill and Museum.
To book any of Mill Green Museum's half term activities or to find out more information, visit their website at millgreenmuseum.co.uk.
Xplorer Challenge
Get down to Stanborough Lakes (North) on the 31 May between 11am – 2pm and take part in the fun, orienteering challenge.
Try and spot all the hidden markers around the park and answer all the questions to complete the challenge! Look out for the WelHat Sport gazebo to pick up your instruction sheet.
The Hive
The Hive will be running multi-sport activities on Tuesday 30, Wednesday 31, and Thursday 1 from 10am -12pm. Each day there will be fun activities and sports sessions such as tag rugby, hockey, and football. The sessions are suitable for children in school years 1 – 7.
Booking in advance is essential and costs £5 per child, per day. Email sales@thehivehatfield.co.uk or call 01707 27066.
Nature Guided Walk
Join in family friendly guided walks and learn about your local nature reserves! Suitable for all ages, enjoy a leisurely stroll through the Common Nature Reserve (Welwyn Garden City) on 31 May or Oxleys Wood Nature Reserve (Hatfield) on the 1 June.
We hope families enjoy the wide choice of great value entertainment on offer this half term.