Campus West Offers £3 Tickets for National Cinema Day Screenings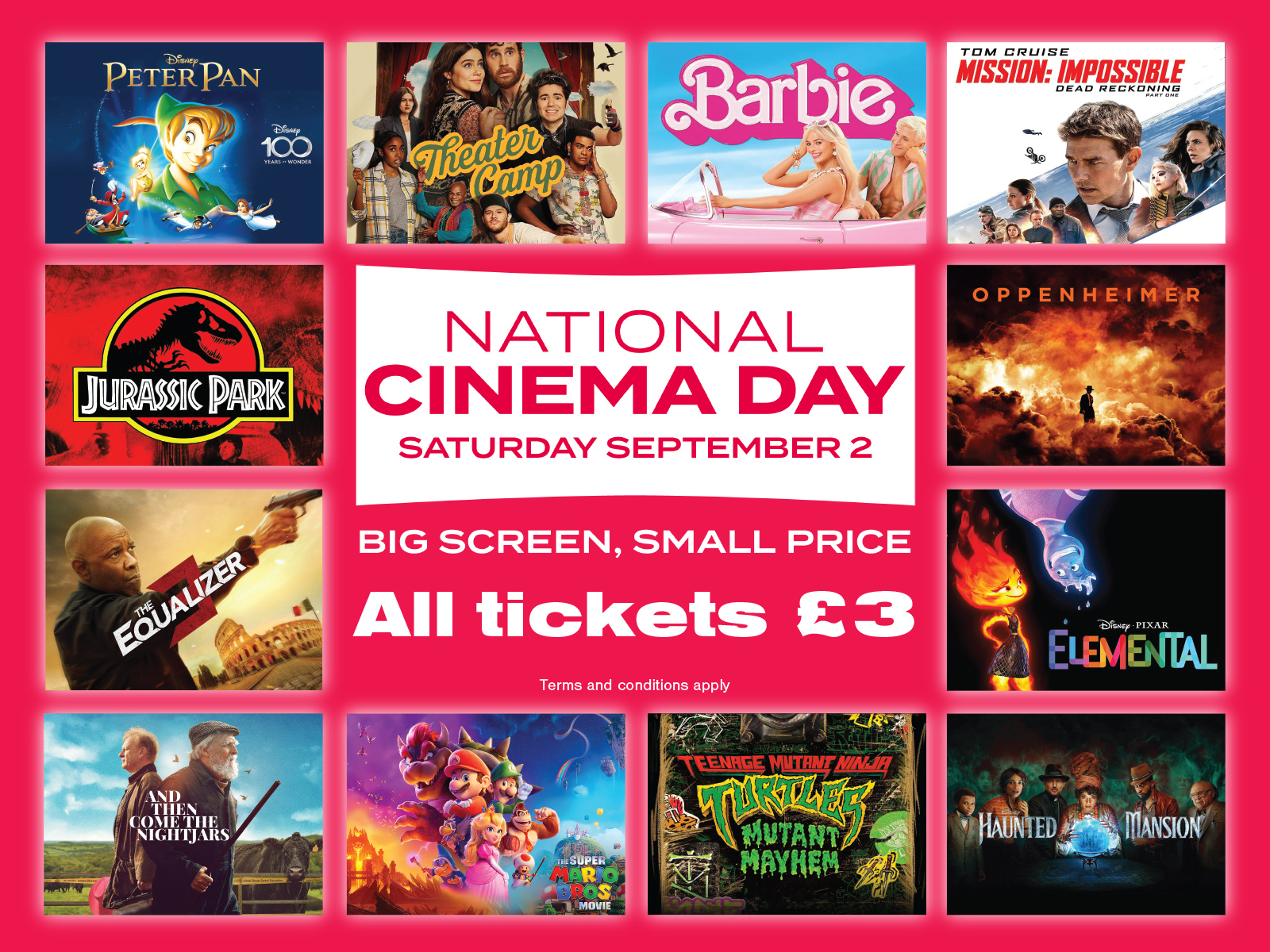 Campus West customers can see a range of current and classic films this weekend for just £3 a ticket.
Campus West, Welwyn Garden City's premiere family entertainment venue, is taking part, for a second year, in National Cinema Day on Saturday 2nd September. Campus West will be offering a selection of current and classic film screenings for just £3 a ticket.
Celebrating its 50th Anniversary this year, Campus West continues to bring the magic of cinema with a series of events such as Monday Night Classics and Films for a Fiver. National Cinema Day presents the perfect opportunity for movie enthusiasts to experience the big screen at an unbeatable price.
The National Cinema Day screenings will take place throughout the day, offering opportunities for all ages to take part in the event. Some of the screenings on the day include 'Jurassic Park', 'Barbie', and, celebrating 100 years of Disney, 'Peter Pan'.
"We're excited to welcome the Welwyn Hatfield community to Campus West on National Cinema Day and to show some of the best films at an affordable price," said Cllr Max Holloway, Executive Member for Community and Leisure. "Cinema has the fantastic ability of bringing people together and we're thrilled to be a part of this nationwide celebration."
Tickets for National Cinema Day screenings will be available for purchase on the Campus West website or in person at the venue.
Campus West also has a purpose-built roller-skating rink, a soft play area for the little ones and a modern café-bar.
For more information about the screenings, showtimes, and tickets, please visit the Campus West website.