Hunters Bridge
Hunters Bridge Car Park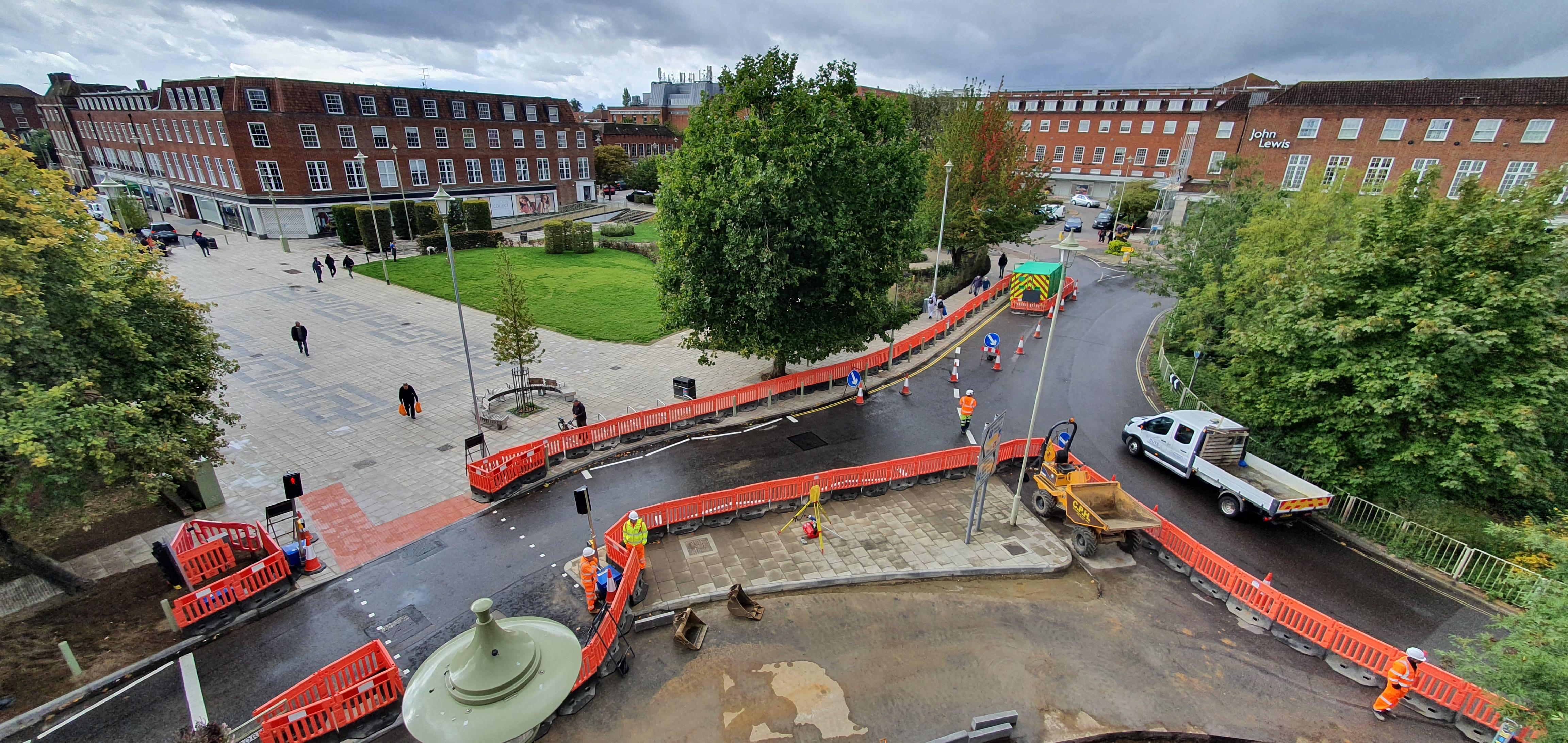 Hunters Bridge Car Park has been part of the town since the 1970s and is the main short-term shopper's car park within the town.
With the future of travel shifting towards more sustainable modes, we are carrying out studies to help determine the future of the building and whether it is better to refurbish the existing building or to replace it. A redevelopment of the car park has the potential to improve the layout, specification and general quality of the pedestrian areas and cores.
New pedestrian and cycling improvements
In September, Hertfordshire County Council began work on pedestrian and cycle improvements in Welwyn Garden City town centre, starting with the installation of a new two-way cycle route on Hunters Bridge (Bridge Road) between Bessemer Road and the town centre.
The scheme will replace the existing temporary cycle facility which provides onward connections to National Cycle Network Route 12. A new single-phase toucan crossing for pedestrians and cyclists has now been installed over Osborn Way, enhancing connections towards Stonehills and the town centre. Improvements are also being made to existing bus stops.
The works are being undertaken as part of the county council's wider commitment to sustainable travel, improving the health and wellbeing of communities and making towns cleaner, less congested and better places to live, work and visit.
Following the works completed in Stonehills in 2021, the Hunters Bridge scheme will also link into upcoming improvements around Howardsgate, Fretherne Road, Wigmores North and the top of Parkway. The combined projects will make it easier and safer for people walking and cycling around the area.