Splashlands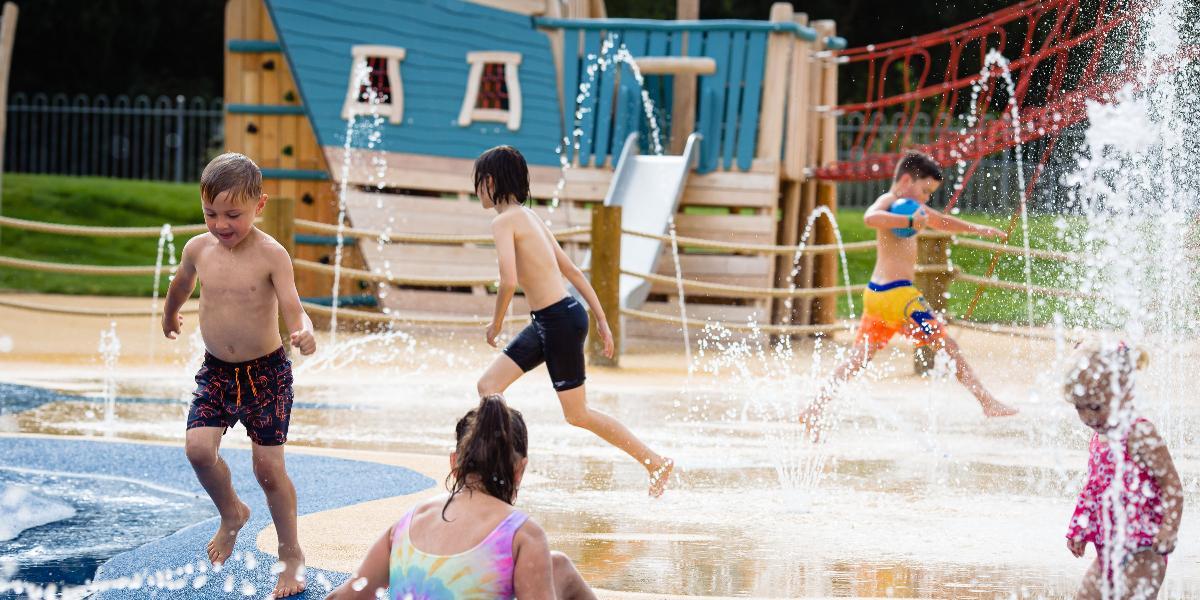 Splashlands, located in Stanborough Park North is a wet and dry play facility which features a paddling river meandering through a splash pad water play area. It is surrounded by a nautical-themed adventure playground with a large pirate ship and a variety of play equipment for children of all ages. The splash pad has 67 jets that shoot up to 1.5m in the air with pads that activate water sprays when they are jumped on.
Entry
Entrance to the Splashlands is free, just turn up! There is no need to book a timeslot. However, on days when the pad is particularly busy, you may be asked to queue so it doesn't get too overcrowded. Please be patient with the staff and each other.
Facilities
A refreshment kiosk will be open every day between 10:00 - 18:00 serving hot and cold drinks, snacks, and ice creams.
Public toilets and changing facilities, located next to the Splashlands, are be open from 9:00 - 18:00.
Take a look!