Vertigo Adventures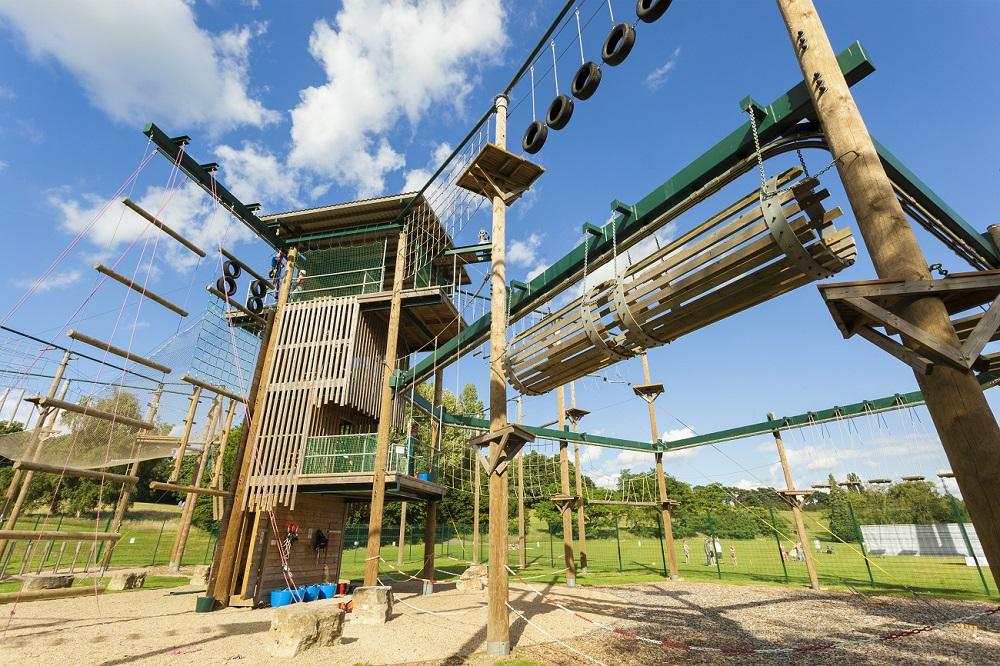 The high and low ropes course in the grounds of Stanborough Park is one of the most challenging of its kind - with zip-wire action, breath-taking plunges and daring challenges to test even the hardiest of adventure seekers.
For those who want to take it easy, the "Monkey Trail" low ropes is the perfect starting point. At just 10ft tall, it's great for anyone aged five and above. With nine elements to tackle, from Sky Islands to Twin Tube Tunnels, there's a variety of challenges for little monkeys to conquer.
Feeling brave? If you've got a head for heights then it's time to move on to the Hawks View high ropes, with more than 20 elements to test your nerves. At over 30ft high, you'll have a bird's-eye view of 126 acres of award-winning parkland as you tackle the Trapeze Walk like Tarzan and soar across the Zip. Then it's decision time: take the Kitten Bridge (red route) or be a total daredevil and go for the Totem Poles (black route) before finishing off on Indians Bridge.
The adventure doesn't end there. If you've got what it takes to Plummet from the Summit, then take a leap of faith on the powerfan and enjoy the drop! Or maybe take on the Flying Fox and fly down the 50m-long zip from the top of the tower. If you're still craving more, you can take on the Crazy Climb and see how far you can ascend the tower before coming back down to earth.
It's adrenaline fuelled fun for all the family!