Oak Hill Crematorium opened with ribbon-cutting ceremony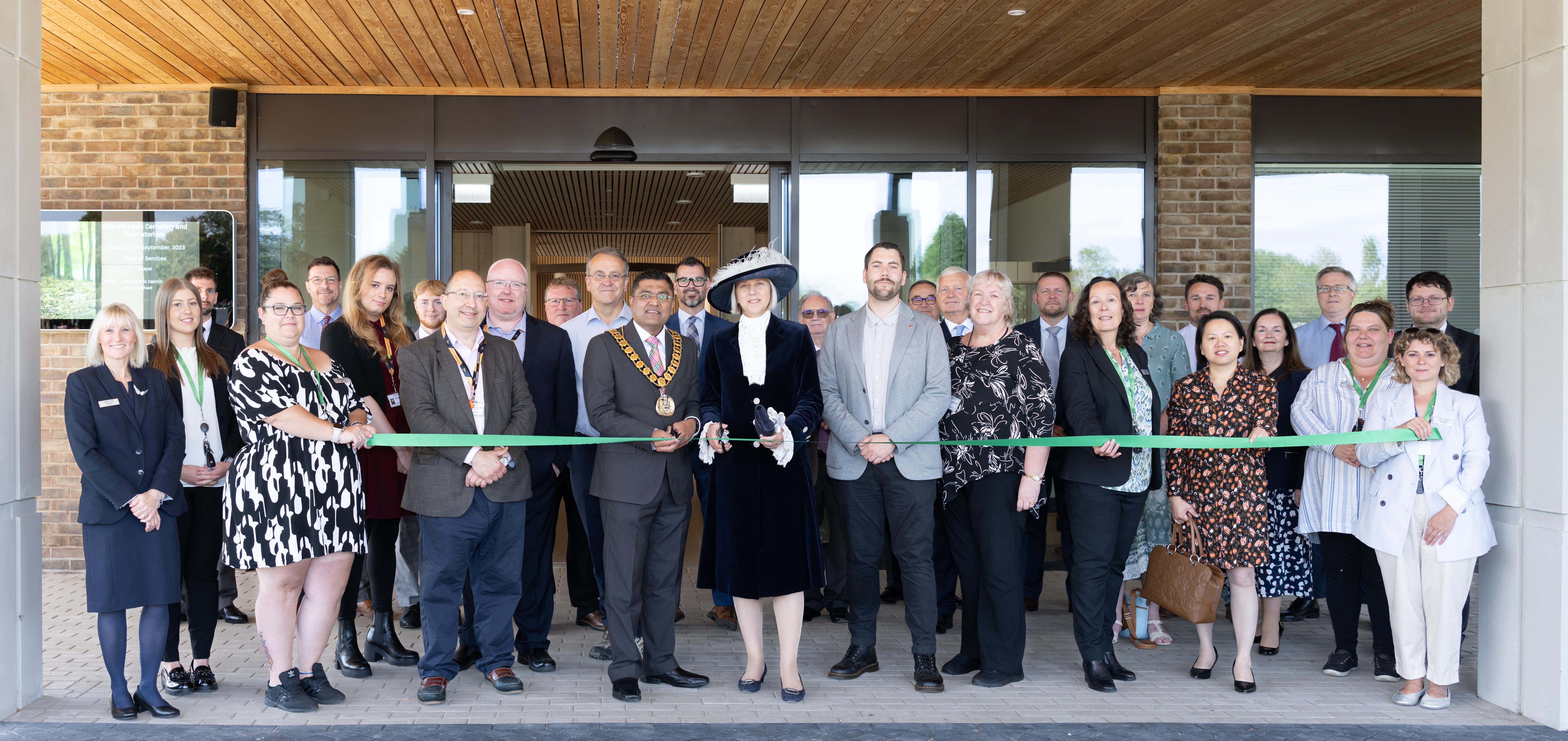 Oak Hill Lawn Cemetery and Crematorium was officially opened with ribbon-cutting ceremony on Thursday.
The High Sheriff of Hertfordshire, Liz Green, was shown around the state-of-the-art new facility before cutting the ribbon to declare it officially open.
A lawn cemetery has stood on the site since 1984, but redevelopment has seen a new state-of-the-art crematorium, large chapel for services, and landscaped gardens built.
Ahead of the opening, visitors will be able to tour the facilities during two open days, held from 10am to 7pm on Thursday, September 21, and 10am to 4pm on Saturday, September 23, with staff also on hand to answer any questions.
"Oak Hill is a special place and we're pleased to invite members of the public to visit the new facilities and learn more about the services that are available,"
Said Cllr Max Holloway, executive member for community and leisure.