Welwyn Hatfield Youth Awards – a night of celebration and success!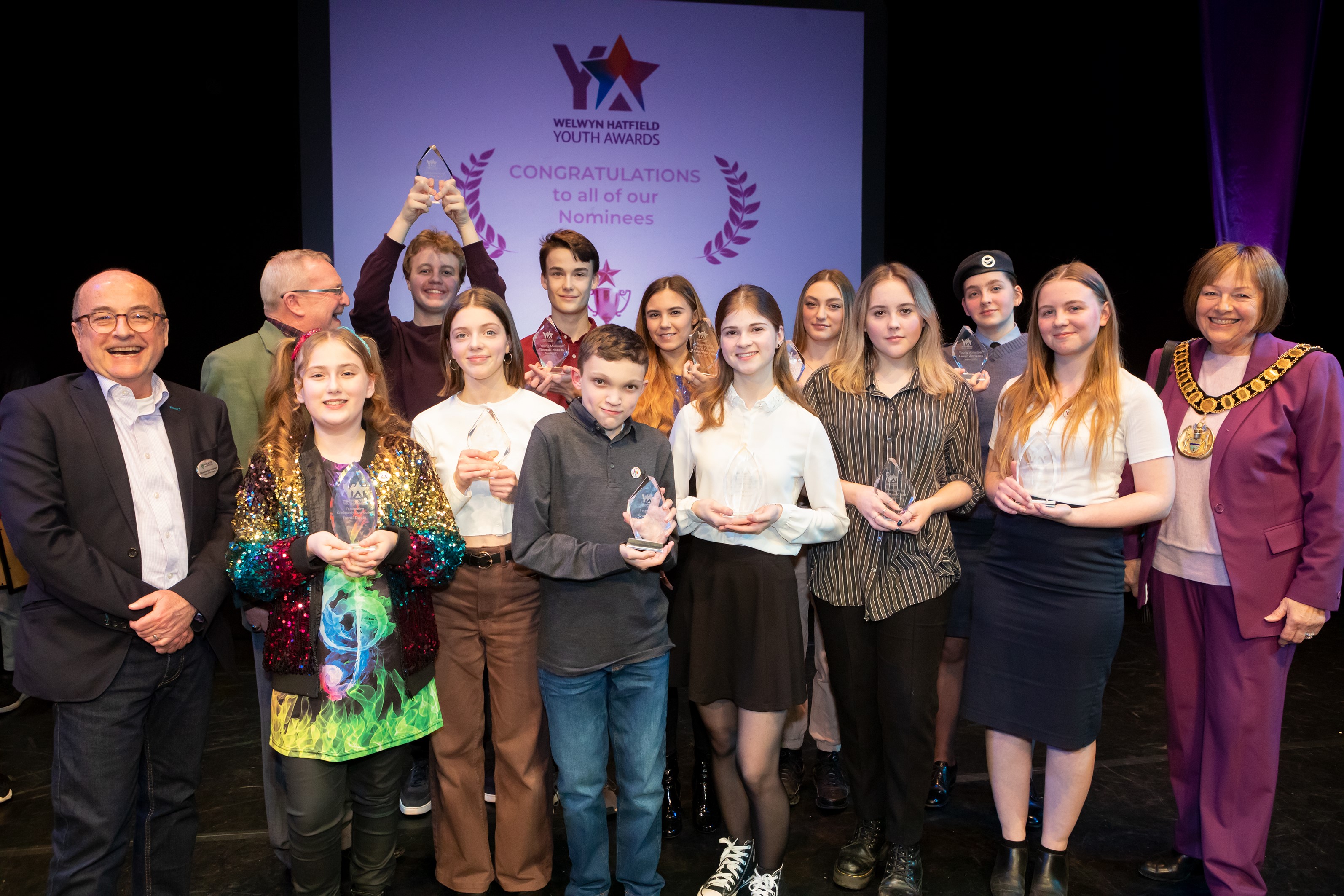 Last night, Thursday (2 March) Welwyn Hatfield Borough Council celebrated young people in Welwyn Hatfield at the second Youth Awards ceremony at Campus West, Welwyn Garden City.
The awards recognise of those who have excelled in a particular discipline, gone above and beyond to help and support others, or overcome challenges. The ceremony was hosted by Young Entrepreneur of the Year 2022, Daniyaal Anawar.
Awards were presented for six categories to the following winners:
Inspirational Young Person – Lexie Rose Tate
Inspirational Young Person – Daniel Harrison
Young Musician – Thomas Noakes
Environmentalist of the Year – Finn Portalski
Young Artist – Willow Clark
Young Carer - Delilah Stokes-Mariner
Young Sportsperson - Tiana Rizzo
Also present was special guest Vice Lord-Lieutenant Anthony Chapman, DL who presented the Outstanding Community Contribution award to the following winners:
Immi Davis
Mollie Mardle

Kateryna Kostiuchenko
Throughout the evening there were performances from young people including FK Dance Academy, pianist, Kateryna Kostiuchenko and singer IzaBella Ivashchenko, showcasing the wide-ranging talent of young people across the borough.
Councillor Terry Mitchinson, Executive Member, Leisure and Community, commented:
"The hard work and determination our winners have shown to achieve these awards is a credit to them and to Welwyn Hatfield, and we are proud of each and every one of them."
The Leader of the Council, Cllr Tony Kingsbury, added:
"I was delighted to attend our second annual Youth Awards. The society we live in tomorrow will be shaped by our youth of today, which is why championing amazing young role models is so very important. They are the rising stars of the future, and ceremonies like these are important for us shine a light on them and celebrate them."