University accommodation accredited by PAL scheme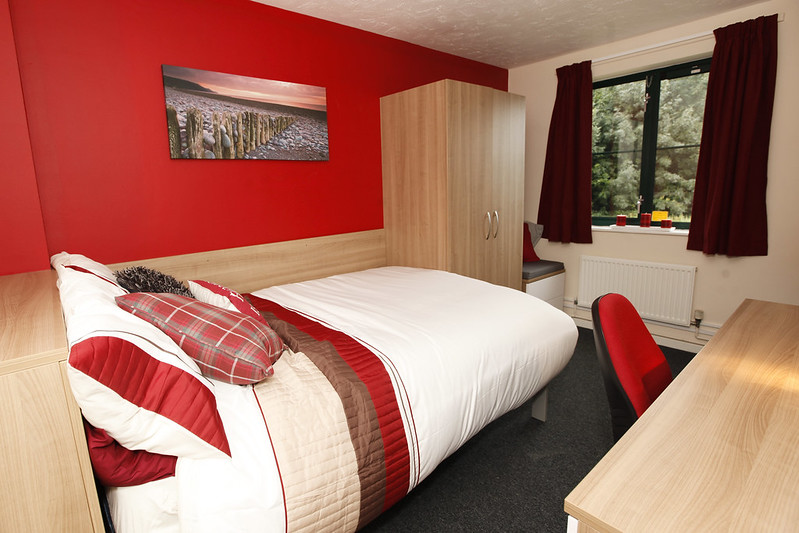 On Friday, 18 August 2023 the on-campus student accommodation at the University of Hertfordshire was officially accredited by the PAL scheme.
The PAL scheme – Partnership Accreditation for Landlords – was founded by Welwyn Hatfield Borough Council and the University in 2012 and has continued to run in partnership. It recognises landlords and agents who not only meet their legal obligations but go above and beyond for their tenants in maintaining standards in quality accommodation.
The scheme has been hugely successful in raising the standard of private rental accommodation across the borough and ensuring that, if a problem does arise, tenants have a reliable means of having it resolved.
Cllr Lynn Chesterman OBE, Deputy Leader of the Council and Executive Member, Housing, said:
"We are delighted that the University of Hertfordshire has achieved the PAL accreditation, which reflects their dedication to providing high-quality accommodation for their students. As a council, we value the contribution of the university and its students to our community, and we want to ensure that they have a safe and comfortable living environment.
Geraldine Ward, Dean of Students at the University of Hertfordshire, said:
"We are pleased to receive the PAL accreditation, on top of our existing endorsements by the Accreditation Network UK and National Code of Standards. These represent our continued care and commitment to our students' living conditions. Moving away to university is a big step for any student, and we aim to ease their transition into living on campus and assure them of our quality and safety standards."
The PAL scheme is a voluntary initiative that we launched in 2012 to improve the standards and safety of the rental market in Welwyn Hatfield. We are proud to welcome the university's halls of residence into the PAL family, and we look forward to working with them and other PAL partners to enhance the student experience and the well-being of the residents in our borough."