High View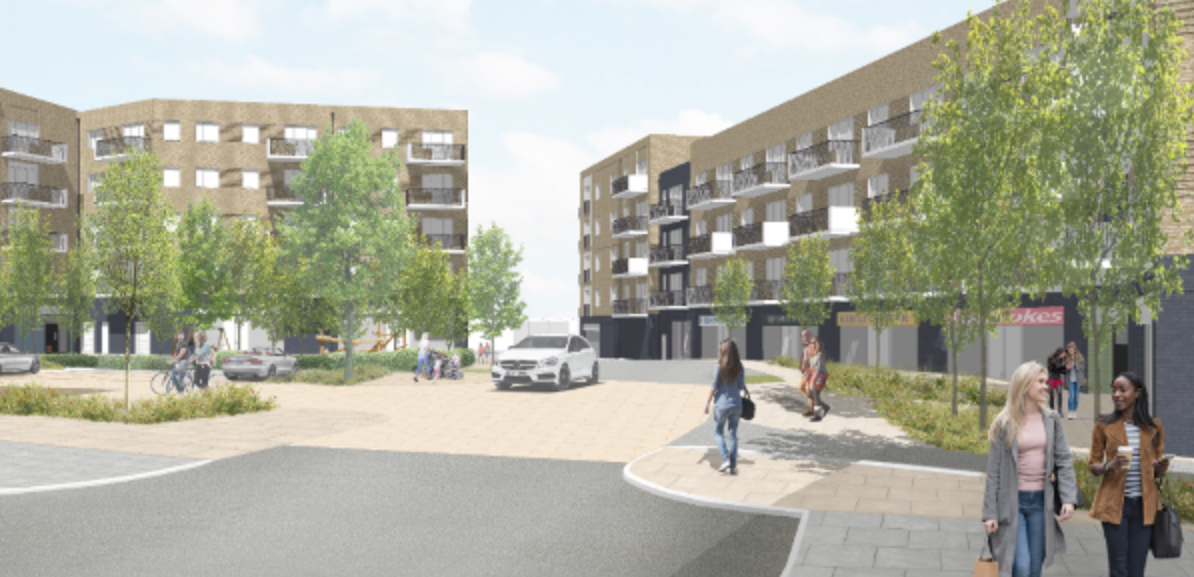 The existing neighbourhood centre, known as "Hill Top" is the retail centre of South Hatfield. Buildings on the site, once a modern and well-used neighborhood center, are undergoing redevelopment after falling into disrepair.
Developer Lovell signed a development agreement with us, to deliver a £45 million regeneration programme which will transform the heart of South Hatfield, with brand-new shops and homes, including affordable homes and properties for sale.
The regeneration programme has been designed to ensure businesses can continue to trade throughout the works.
Hatfield Rise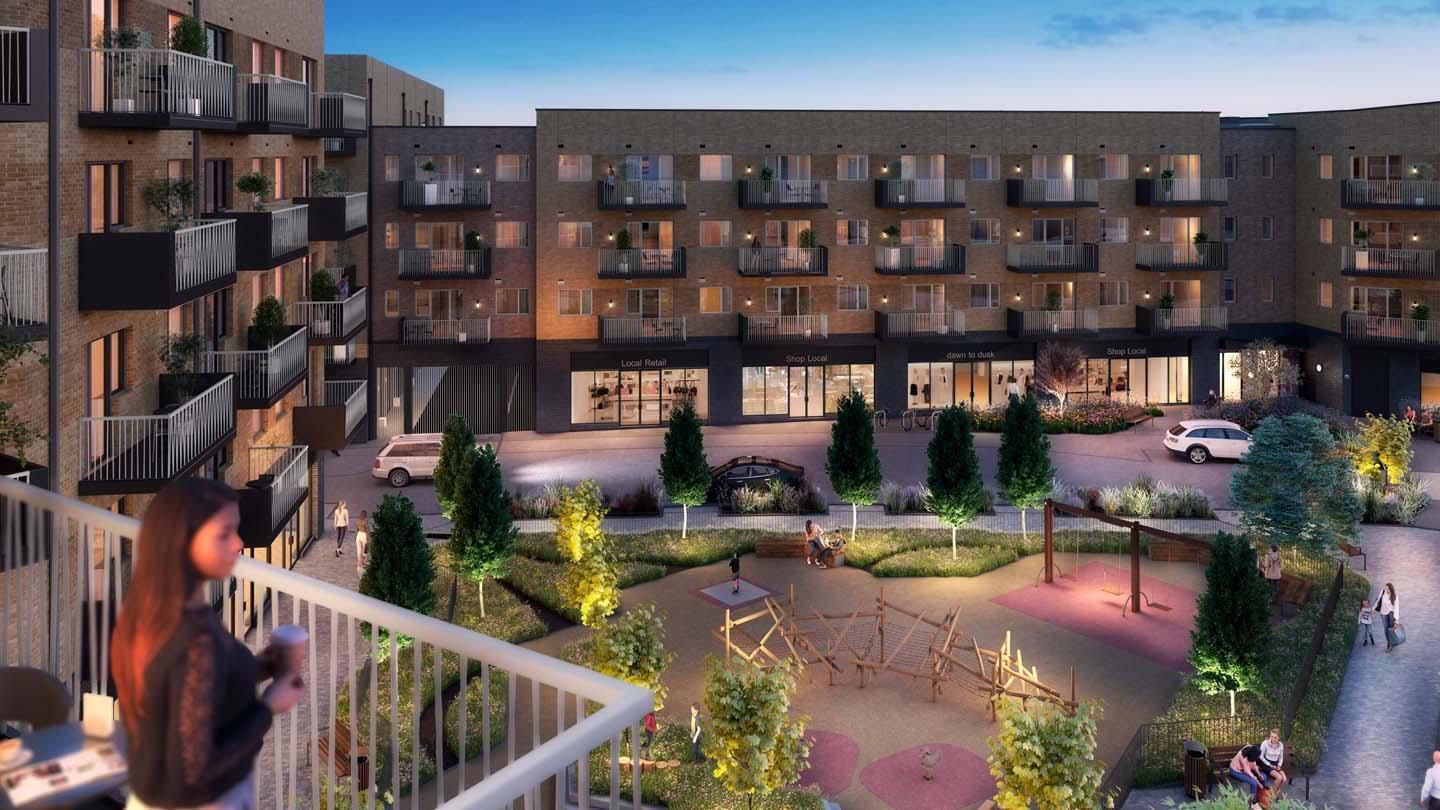 Hatfield Rise, in High View, is an impressive new development leading the town's ambitious plan to provide more quality new homes. Over the next two and a half years, it will deliver a range of housing from one and two bedroom contemporary apartments to three bedroom houses.
Lovell is building 72 homes in the first phase which will include 37 affordable homes. There will be 24 two-bedroom apartments and 11 homes for private sale. 12 retail units will also be constructed. Each apartment has a number of standout features including full height glazing to show off the spectacular views of the surrounding area from all floors.
In total, Hatfield Rise will deliver 146 quality new homes (37 affordable), 18 retail units, and a new green space at the heart of the development.
Contact
For more information call Ashtons on 01707 903456 or email newhomes@ashtons.co.uk.