One Town Centre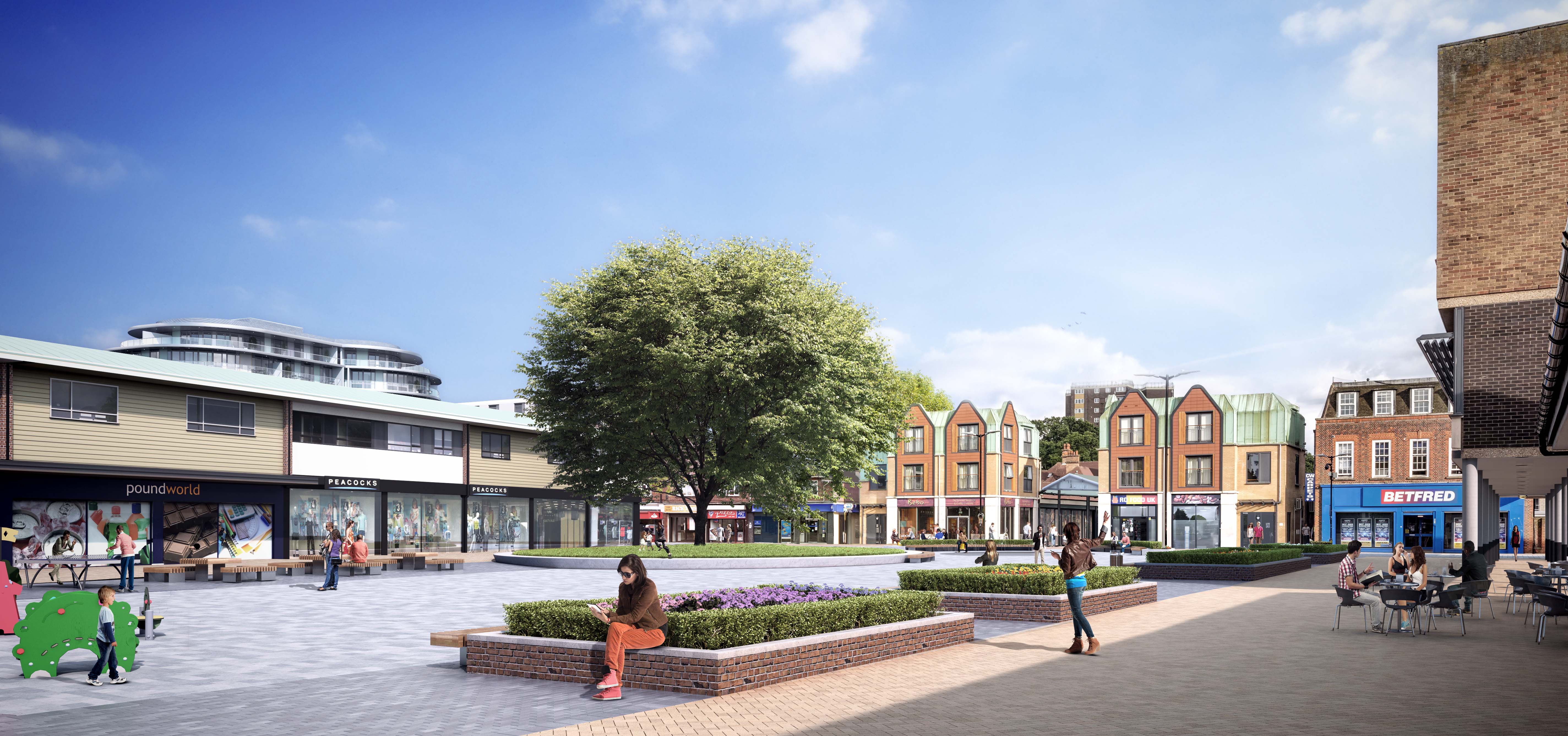 A key gateway to the town, the plans will breathe new life into this part of Hatfield, which is well connected by road, cycle paths and pedestrian routes to the business park and train station.
The 'One Town Centre' development will provide commercial units on the ground floor and 71 homes. The landscaped spaces between buildings form a new public space, which connects to the wider look and feel for Hatfield's public spaces, including the improvements to White Lion Square.
Contemporary but contextual
While the town centre that we are familiar with developed as part of the post-WWII New Town expansion, it is not the first 'new town' in this location. A Victorian new town, dating back to the 1850s, first stood here and further developments around the town centre occurred in the 1920s and 1930s. We commissioned a Heritage and Townscape assessment which ensured that the designs developed for One Town Centre are contemporary but contextual, to reflect the best of old and new in Hatfield's built heritage.