Welwyn Hatfield Borough Council marks Volunteers' Week 2023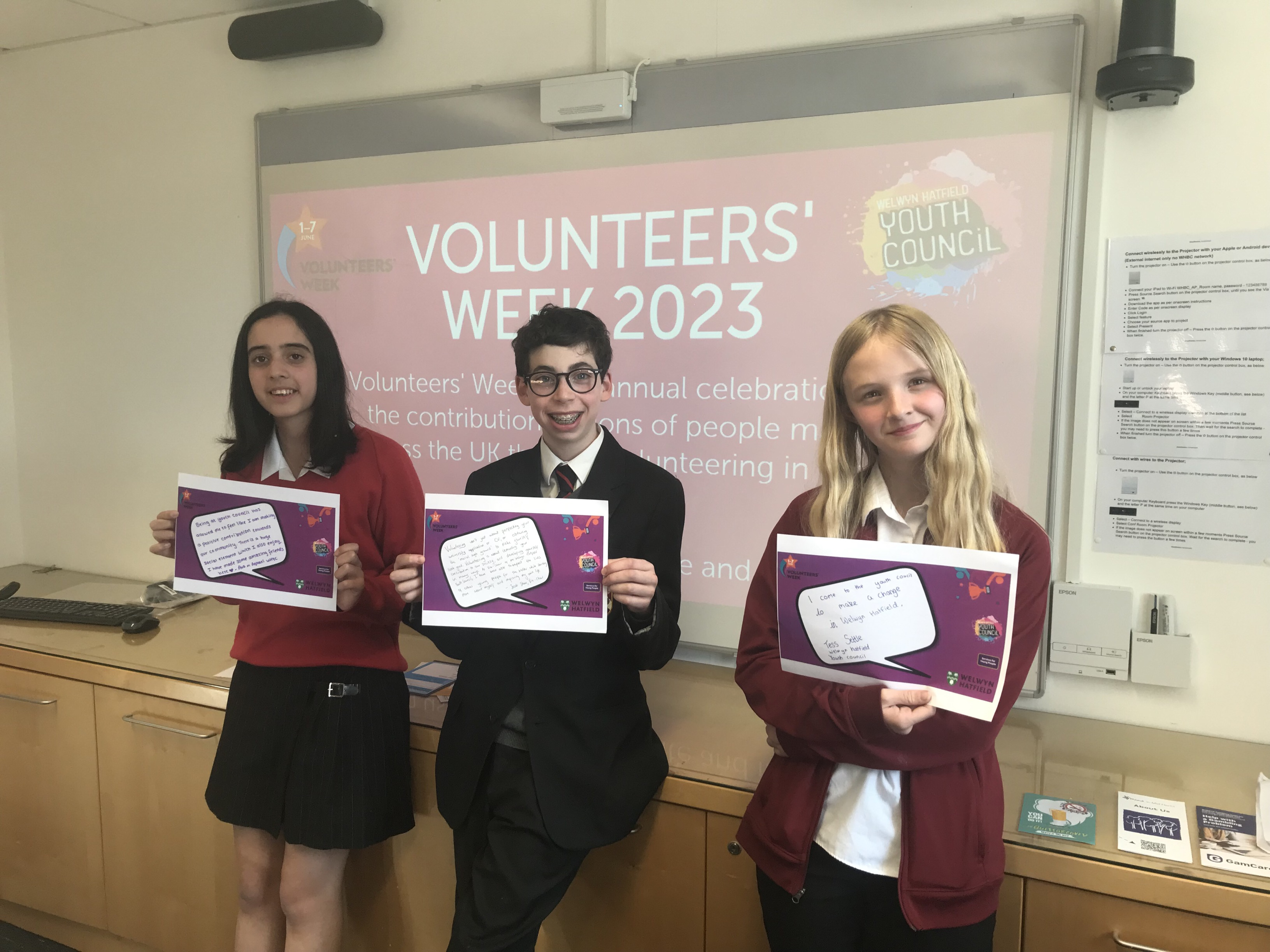 Welwyn Hatfield Borough Council will join thousands of charities and voluntary organisations recognising the contribution volunteers make across the UK by celebrating Volunteers' Week from 1-7 June.
2023 marks the 39th year of Volunteers' Week, and the theme this year is 'Celebrate and Inspire'. The council hopes to encourage people to get involved in volunteering in whatever way works for them.
The Welwyn Hatfield Youth Council recently held a session that focused on the importance and meaning of volunteering in the community. They discussed barriers to individuals and groups volunteering and came up with some ideas on how to encourage more people to volunteer, as well as how to make information on volunteering more accessible and eye-catching.
The council will be celebrating and saying thank you by inviting nominated individuals each from local voluntary organisations, plus the nominees for Young Volunteer and Outstanding Community Contribution from this year's Youth Awards – about 40 volunteers - to a special Celebration Afternoon Tea with the Mayor of Welwyn Hatfield, Cllr Pankit Shah, on Thursday 8 June.
Volunteers' Week is a chance to recognise the fantastic contribution our volunteers make; from our Youth Councillors, everyone helping in the community during the Covid pandemic, our volunteer Tree Wardens, the Friends of Danesbury Fernery, our litter-picking groups, and many, many others.
Find out more about volunteering in Welwyn Hatfield.