Youth Council
Welwyn Hatfield Youth Council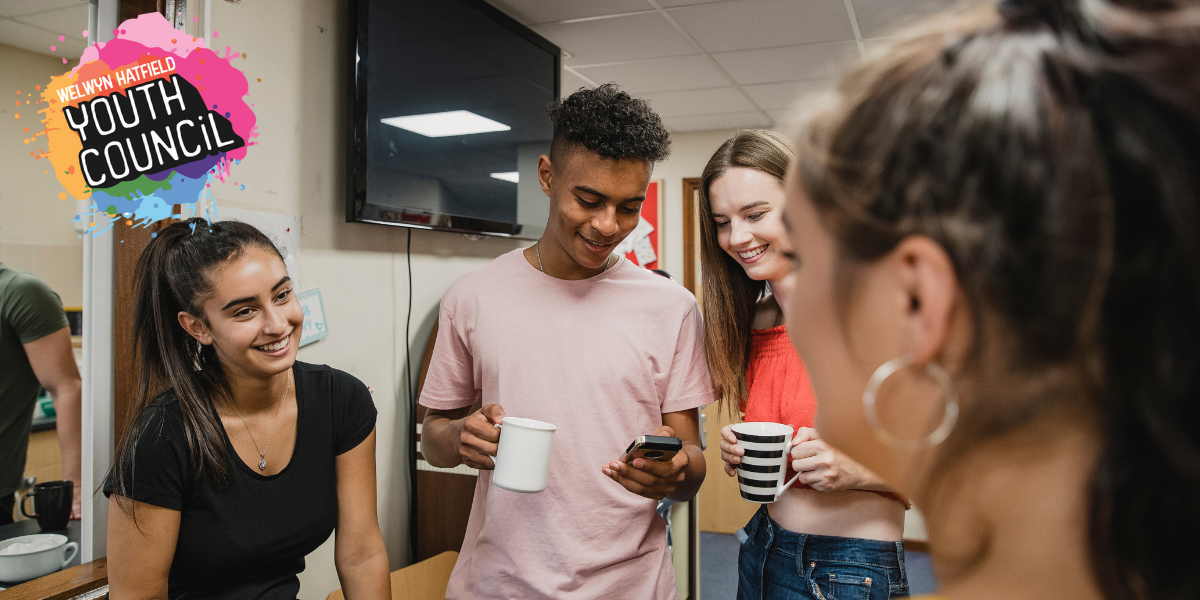 Welwyn Hatfield Youth Council gives young people who live or study in the borough the chance to have their say on the issues that matter to them and their friends. They work in partnership with many of the borough and county's youth services to make sure young people's voices are heard.
With a growing need for youth services such as sport facilities, mental health services, a growing LGBTQ+ community and a rise in youth anti-social behaviour (ASB), it is important that our Youth Council are engaging with our younger community. Youth Council members are passionate about raising awareness about the challenges that young people face today.
Recent Youth Council projects have included:
hosting a virtual question time based on the format of the BBC's flagship topical debating programme, with a panel of key decision makers from across Hertfordshire
working with Just Talk Herts to produce an interactive mental health pack focusing on the five ways to wellbeing
organising an art competition on the theme of 'Welwyn Hatfield and the environment
running a number of litter picks across the borough
The new Youth Council Chair and Vice Chair will be elected in early October. Following the appointment, together with fellow Youth Councillors, they will decide what their priorities for the year will be.
Apply to become a Youth Councillor
Mental Health partnerships
Welwyn Hatfield Youth Council have worked with Just Talk Herts to produce an interactive mental health pack focusing on the five ways to wellbeing. On the Just Talk website you can work through the e-learning modules to learn about the five ways to wellbeing and learn techniques to help improve your mental health and wellbeing.
What is Just Talk?
Just Talk is a multi-agency campaign, which encourages Hertfordshire's children and young people to show strength through talking about their mental health.
The Just Talk website provides a hub of information, tools and resources for children and young people, their parents or carers, and professionals to ensure that young people have the tools to help improve their own wellbeing.
Get in contact
If you would like to find out more about the Youth Council or becoming a Youth Councillor, get in contact with us via email.
Keep up to date with the Youth Council